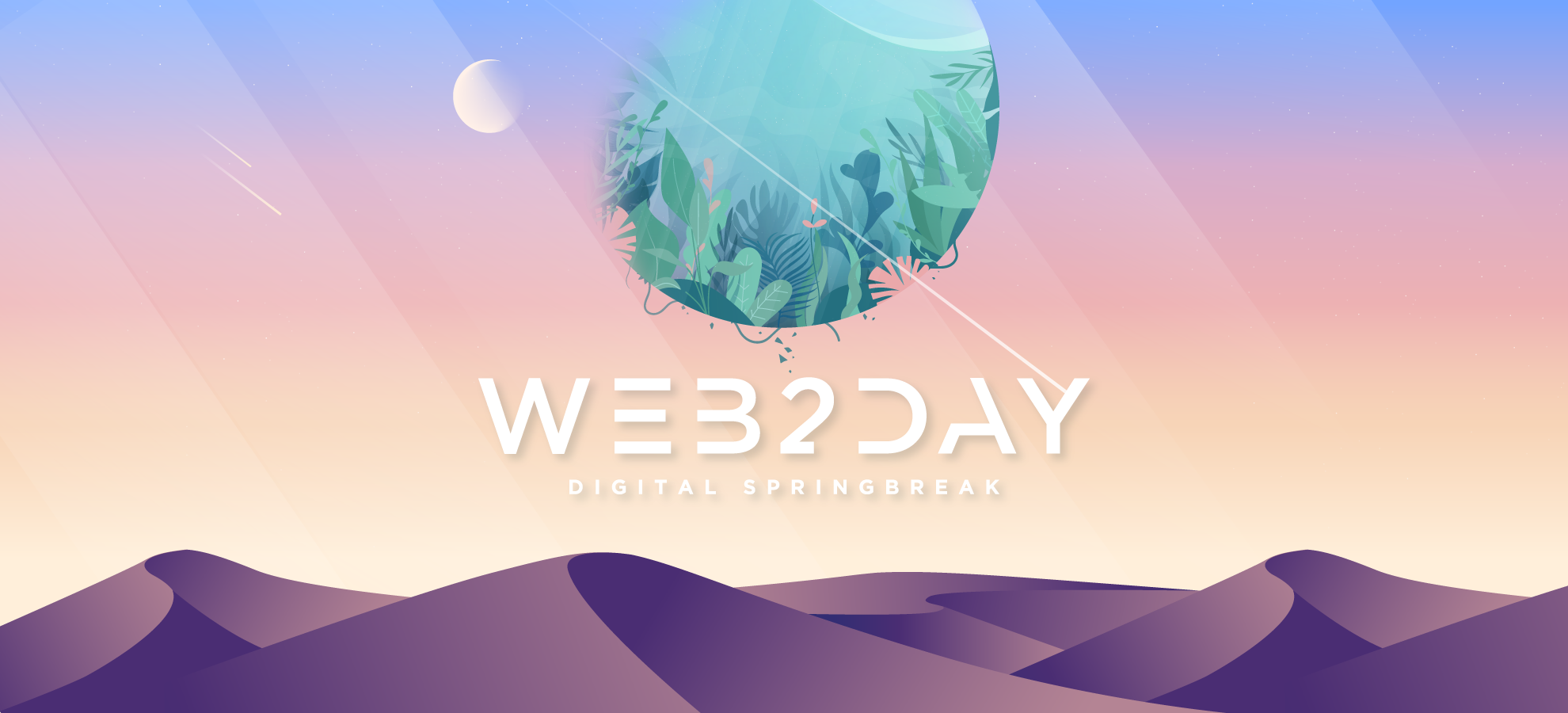 Web2day festival comes back in 2022!
---
For the past 12 years, La Cantine has been helping to develop the digital ecosystem of Nantes and its surrounding areas. In this context, we are delighted to organise and present Web2day, the festival dedicated to innovation and innovators. Since the first edition, in June 2009, we have been committed to offering you an event that is increasingly ambitious every year.
The situation in 2020
Last year we took the (wise!) decision to take a break after 11 editions which propelled Web2day into another dimension (from 200 to 12,000 participants). At that time, we were far from imagining what these last few months held in store for us…
And in 2021
We kept our hopes until the last minute that we would be able to resume next June. Unfortunately, four months from the scheduled date for the new edition, the lack of visibility due to the Covid situation prevented us from organising it as we had planned. The DNA of Web2day is affected by the uncertainty and risks that weigh against holding the event at this stage.
After months of work, we have unfortunately been forced to postpone the 12th edition of Web2day until June 2022.
The coming year will be full of surprises.
Nevertheless, we won't be twiddling our thumbs waiting for the year to go by. The good news is that we have a head start to prepare the new edition, which is already in the starting blocks! We'll be ready for the big festival and the renewal of the event we've all been waiting for.
And because good news never comes alone, you should know that we have some great things in store. 2021 already got off to a good start with a rich program of events, the launch of new services, the Maia Mater support program and a scheduled move to Hall 6 (at last!) during the summer months. And when we say a big move we also mean a big housewarming party, a big inauguration! Health conditions permitting (of course), count on us to prepare a reunion worthy of the name for the autumn!
A warm elbow bump to all and see you soon! ?
The Web2day team
Festival figures
10000
Visitors
Startups, employees, project leaders, corporates, students, journalists or investors,...
160
Conferences
This year the festival will develop six themes : Market, Tech, Entrepreneurship, Society, Work, Design,...
225
Speakers
We're giving the floor to people of great talent who will come from all over to share their differents points of view.
51,6 millions
Twitter potential reach
With those numbers, Web2day isn't social media small fry.
42 000
Twitter engagements